If you have a WordPress blog, you may be wondering how to add Google Analytics to WordPress.
If you run a blog or website, it's important that you know who your readers are, and what they like.
When it comes to website traffic analytics, Google Analytics is one of the best web analytics tools.
I've noticed that bloggers are interested in setting up Google Analytics for their WordPress blog, but never get around to it because they are intimidated by the process. I know it may seem complicated at first glance, but adding Google Analytics to your WordPress blog is easy.
In this tutorial, I'll show you how to add Google Analytics to WordPress.
How to Add Google Analytics to WordPress for Beginners
Before you can install Google Analytics, you must first create a Google Analytics account. You must also set up a property, which Google shows you how to do. Once you've done those two things, you can continue on with the tutorial.
Installing Google Analytics
There are two ways you can go about installing Google Analytics. The first method involves taking a tracking code provided to you by Google Analytics and pasting it in your themes header.php file. The second method involves installing the MonsterInsights Google Analytics plugin. I've tried both methods, and prefer the plugin method. This method is beginner-friendly and allows you to easily activate additional Google Analytics features.
1. In your WordPress dashboard, go to Plugins > Add New.

2. Search for the Google Analytics by MonsterInsights plugin and click on "Install Now." Then, click on "Activate."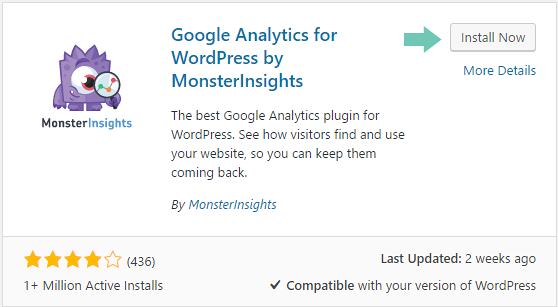 3. Once activated, in your dashboard, go to Insights > Settings.

4. In the General tab, click on "Authenticate with your Google account."

5. A popup will appear asking for permission to view your Google Analytics data. Click on "Next."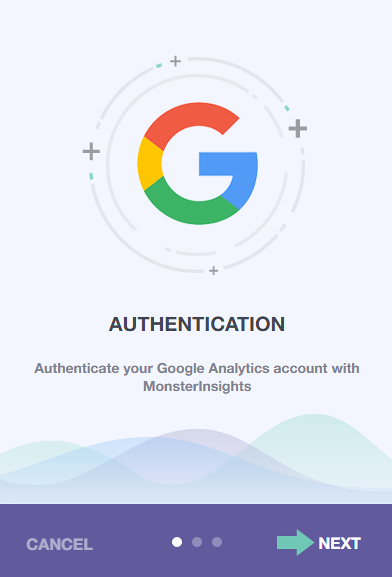 6. Once you click Next, you'll then be shown a box that asks you to enter your Google code. Click on the box titled "Click to Get Google Code." After clicking this box, you will be directed to your Google account.
7. Click "Allow," when prompted to allow MonsterInsights permission to view and manage your Google Analytics Data.
8. You will then see a message with an alphanumeric code. Copy the entire code and paste it in the box below the text "Copy the Google code into the box below and click next." After you paste the code into the box, click "Next."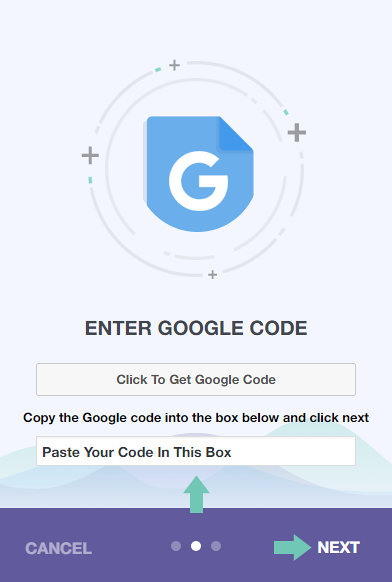 9. From the drop-down box, select your profile and click "Next."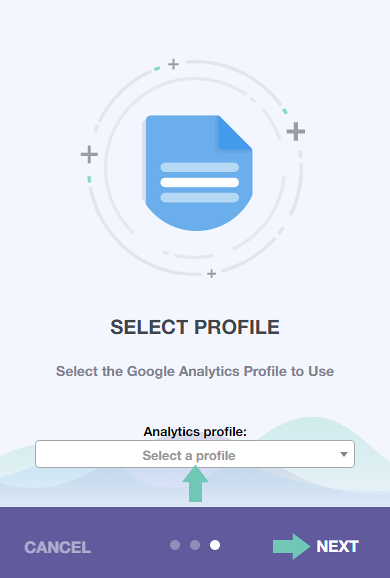 10. If everything worked correctly, you'll receive a message that says "Done, you're all set!" You can close this box. You have successfully set up Google Analytics. You can access you full analytics report by going to the Google Analytics website.
**If you had trouble authenticating your account, continue on to the next step in this tutorial.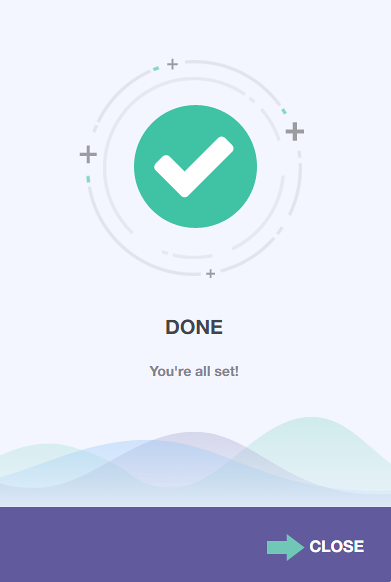 Alternative Method for Authenticating Your Account
If the above method didn't work for you, you can authenticate your account manually.
1. Instead of clicking on "Authenticate with your Google account," click on "Click here to authenticate manually."

2. Open a new tab or window in your browser and go to your Google Analytics profile (Admin > Property > Property Settings).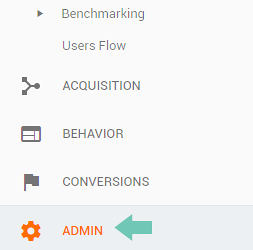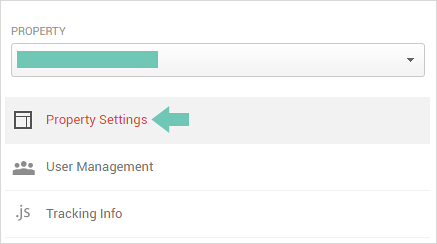 3. Under Basic Settings > Tracking Id, you'll find your UA code. Copy this code.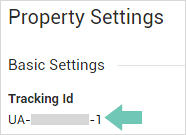 4. Back in your dashboard, paste your UA code into the box that says "Manually enter your UA code." Being sure to save your changes. You can access you full analytics report by going to the Google Analytics website.
I hope this tutorial has helped you add Google Analytics to your WordPress blog. If you have any questions, leave them in the comments below and I'll see if I can help.
More Posts You May Like: